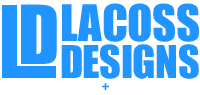 Contact
Lacoss Designs services the Greater Burlington Vermont & Northern Vermont
areas. Services include but are not limited to:
Graphic Design: Brochures & Newsletters, Logos & Business Cards,
Posters & Post Cards, Website Design
Photography: Wedding Photography, Portraits, Concerts, Events, and Nightlife
If you would like a FREE consultation for your graphic design or photography
needs, or if you are interested in purchasing high quality photo prints,
please complete the form below with a brief description of your project
or the photo(s) you would like to purchase. I will get back to you as
soon as possible. Thank you!